Meetings
MEETINGS

What is it?
With a keen eye on every detail, we make sure every meeting lives up to the expectations. We help book the perfect venue, whether a hotel or restaurant is etc. so that your meetings facilitate the interactions required. Our determination and experience over the years make us stand out and prepared for all the challenges.
Epic works closely with clients to assist them in the following areas of service:
Complete site selection and hotel negotiation
On-site meeting management
Complete management of meeting registration
Preparation of all brochures and materials
Pre-meeting and on-site liaison with the hotel to ensure that all scheduled events are prepared according to specifications
Manage meeting, registration area, and exhibit space on-site
EPIC CAMP
CAMP

What it does?
From blueprint of a strategy to the execution of a campaign, we fuse together technology with ideas and designs to deliver great outcomes for brands and people.
CONFERENCE
CONFERENCE

What is it?
From the blueprint of a strategy to the execution of a campaign, we fuse together technology with ideas and designs to with a better understanding of the agenda, we ensure to deliver a well-crafted conference that will enthrall your attendee. We offer a wide range of creative, administrative, and logistic services to facilitate the successful execution of your program, conference, or event through every step of planning and implementation. Nowadays the demand for the conference event is very varied in size, length, and purpose and companies are seeking unique venues for their business meetings, events, conferences, etc.
Professionalism is our identity mark and we leave it in every new project of ours. The prospects of conferences may differ according to the business domain, but our services, dedication, and commitment remain the same as desired. In Virtual Conference Management, we have a special team of experts who look into all the aspects and deliver services as per your needs. assist you. From venue selection, catering, hospitality, airport/railway station transfers, accommodation, pre-post conference handling, conference room management, technical support, and entertainment.
Our conference management services include:
Concept development and vision setting
Venue and supplier contract negotiation
Ongoing management of all suppliers
Sponsorship and exhibitor sales and management
Marketing, promotion, and website development
Risk management and contingency planning
Rigorous financial management
Detailed project management and reporting
Abstract upload, review, and publishing coordination
Seamless event coordination and rollout
VIdeos

Let these client videos tell you more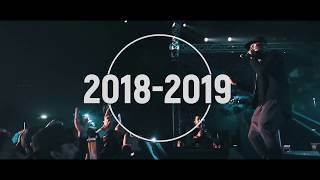 Let's craft something great together
We value our connections