With this unended journey, our expertise lies in all sorts of events. We come up with distinctive and exclusive concepts to present your works in a way that will undoubtedly stay with you. We take care of your brief and beautify it with our branding and visual communication skills for making your event experience delightful.
The specialised corporate events departments integrate event ideation, event design, logistics management, venue management and complete event management services to deliver seamless experiences for your audiences. As part of the best event management companies
.
The mission is to provide the necessary expertise in managing the client's program from the initial concept to the completion of the event.

EPIC CAMP
CAMP

What it does?
From blueprint of a strategy to the execution of a campaign, we fuse together technology with ideas and designs to deliver great outcomes for brands and people.
The wing has experienced professionals who conceptualize, design, develop, execute and suggest a methodology for participation.
INCENIncentives

Incentives
Incentive Events for the employees are organized to give them recognition and reward for their hard work, dedication and commitment to accomplish their job-related task. Being a MICE company, we make corporate off-sites & rewards programs a big hit with our ability to manage everything from bookings, hotel coordination, team-building activities and entertainment to other things required. We concentrate on the nitty-gritty for every activity so that we can satisfy our customer fully. As one of the best event management companies, we offer the most competitive rates in the event management industry.
We ensure to provide you with budget-friendly packages so that your employees enjoy a tension-free holiday and return rejuvenated to giving their best shot professionally.
VIdeos

Let these client videos tell you more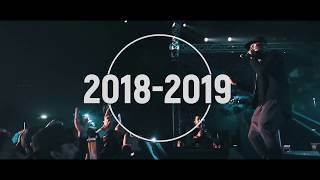 Let's craft something great together
We value our connections